Getting the finest business results from your work entails making the most of the resources available to you. Investing in the correct ERP system could be the impetus for getting the practice up and running.
Though ERP has been viewed as an all-encompassing business management solution since its beginnings, advances in data recording and analysis have raised the bar on the system's performance to help you stay competitive.
This new-age solution is referred to as 'composable ERP' by Gartner. This post-modern, fourth-era ERP could be assembled and disassembled to suit the needs of the firm. Furthermore, by utilizing sophisticated technology, this system has grown smarter, faster, and more capable of assisting you in overcoming constraints and keeping up with the rapid pace of company change.
ERP Qualifies for Long-Term Business Growth
Consistency in the functioning of your company's processes, as well as modifying them to improve them when necessary, is at the heart of continuous business improvement. A well-designed enterprise resource planning system gives you all the tools you need to define performance indicators and track results that you can evaluate and act on to improve performance.
If you're thinking about using ERP, be sure to choose the ERP that includes all of the features listed below to provide you a competitive advantage.
It's an integrated system that works together
Managing a company without an integrated system necessitates the use of distinct programmes for all business activities, such as HR, CRM, payroll, and accounting.
An integrated ERP solution allows you to handle all of these activities from a single location and keeps all of your data in one place. This protects you from the negative repercussions of data inconsistency when making business judgments.
It's a real-time system
An ERP system that operates in real-time provides access to real-time data on every area of your business. This allows you to see what company methods are working and which ones aren't at any given time, allowing you to predict and plan for increased revenues.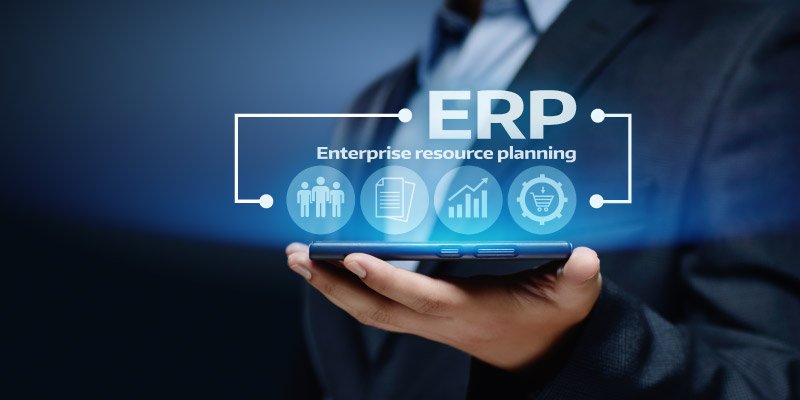 It has a one-of-a-kind set of modules that you'll need
A generic ERP system means you have a number of modules you don't utilize very often. This raises the cost of installing and maintaining the programme significantly. An industry-ready system, on the other hand, comes with the necessary modules to meet your company's requirements. You obtain business software that requires almost no customization, reducing the time and expense of setup and maintenance.
Multiple deployment options are available
Your ERP provider's offering is limited to a single type of ERP adoption when they are restricted to a single deployment model. They are unable to present you with further options. Switching from on-premise to cloud-based or a hybrid model with such an ERP vendor will require additional expenditure in both selecting a new vendor and software to support your organization.
Modules that work together to manage all operations
One of the most important characteristics of an effective ERP system is its modular architecture. It means that the software solution lets you pick and choose the modules you need to run your firm. This saves you money because you won't have to buy tools you won't use.
Increasing efficiency
Advanced ERP systems simplify and expedite your daily company activities by bridging information gaps and reducing complications across divisions. It allows you to get a more complete picture of your company's important data and make more informed decisions. As a result, you'll be able to make better use of your employees' time and boost your company's productivity.
Lowering costs
ERP software improves the overall effectiveness of your business operations by providing information accuracy and automation. Operational and administrative costs are reduced when processes are optimized. The system provides a consolidated database for all departments, lowering the expenses of setting up and operating several data centers even further.
Why to choose BenchStep ERP?
BenchStep ERP is the All in one, Feature-rich, Cloud-Based ERP software that helps businesses manage all their business requirements from one tool. It is a One-Stop-Shop solution for all business needs providing simple, hassle-free, and user-friendly software. It is designed especially to deal with the complexities involved in managing the activities in an organization being Automated, Easier and Faster.
The following are the modules that BenchStep ERP provides businesses with
HRMS
Project Management
Accounting
Inventory Management
Sales and Marketing