ERP (enterprise resource planning) is a rapidly growing trend in the business world. In this fiercely competitive period, all organisations (regardless of size or type) are confronting a slew of issues in order to stay ahead. Every company needs an effective ERP system in the business to overcome all of these issues and conduct their divisions smoothly. The ERP system is critical since it boosts overall corporate productivity and allows businesses to grow in this competitive environment. The popular ERP software solutions are also responsible for increasing an organization's and employee's productivity.
Here, we'll talk about how ERP software can help you increase your company's productivity and profits.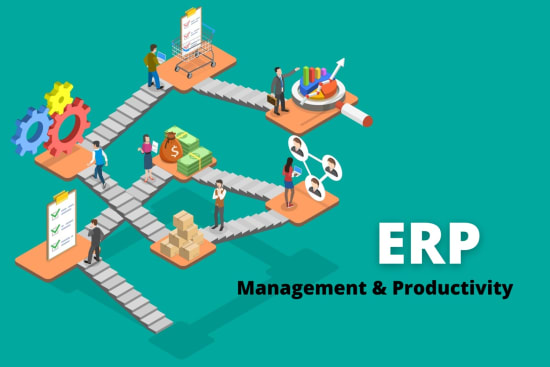 How ERP Software Can Help Your Company
It boosts productivity
A cloud-based ERP software solution can effectively manage all of the organization's resources. You no longer need to manually enter all of the information with this company task management software solution. This software simplifies multiple repetitive processes by eliminating the need to retain all of your critical and sensitive data and records on excel sheets. ERP software and also help organisations simplify all company processes by making them more efficient and simple. You will now quickly collect data and update all records according to your needs and preferences. All departments (HRMS, finance, marketing, production, and inventory control) are integrated into a central database with an ERP system. The reporting formats and procedures can be changed with this software for each company.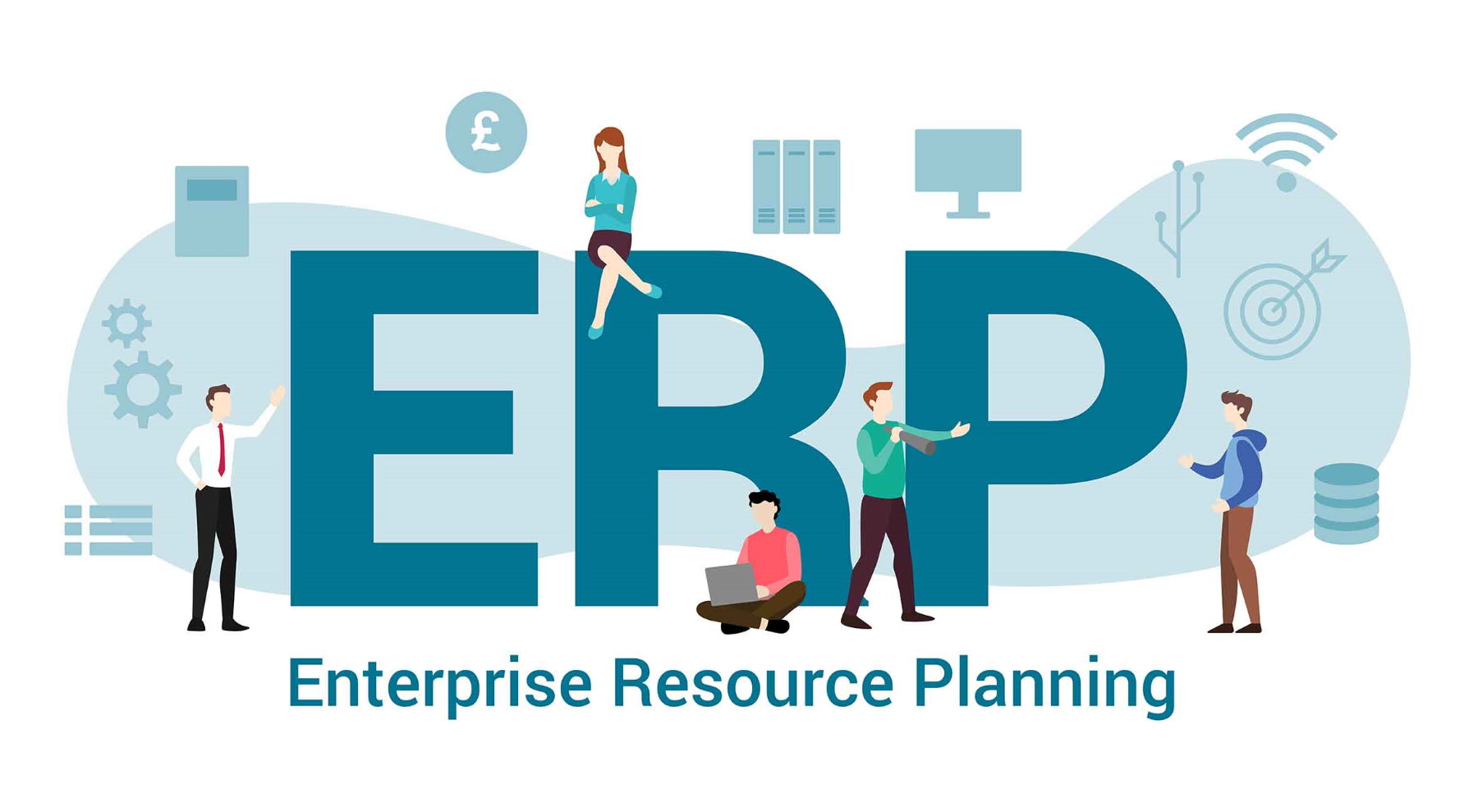 Enhances a company's project management
ERP software plays a critical part in a company's project management improvement. Customers, scheduling, personnel, and invoicing are all managed using business project management software. This type of ERP project management software makes certain that all activities are done on time. Customers are also taken care of by this programme, ensuring that they are satisfied with the work.
Business Automation for Better Information Management
In assessing corporate progress, performance metrics and measurements are critical. They also assist you in establishing your long-term objectives. It would be a difficult chore for you to manually calculate sales margins, profit ratios, and other such measures as your company grows. The ERP system encourages corporate automation. Employees across the firm may access common data and information via this programme, eliminating the need for manual recordkeeping. In addition, the system generates synchronised reports based on critical business parameters. Because everyone has direct access to the data, the company's management can make important decisions swiftly.
Increased Productivity Due to Improved Workflow
Workflow in all departments is optimised with an ERP software system. Data access is now made easier thanks to user-friendly interfaces. Employees can now readily obtain all pertinent information required for their jobs. ERP software makes every employee's job simpler and easier, whether it's extracting a bespoke or standard report or creating a report for presentation. Overall productivity will improve as a result of this.
Business Accounting Has Become Easier
If accounting operations are performed manually, any company will struggle. Furthermore, if the sales, accounting, finance, and HR departments do not have access to the shared data, a company's ability to survive in this world will be hampered. Financial reporting and day-to-day accounting need a significant amount of time and effort on the part of the employee. These responsibilities can be simplified by adopting ERP corporate accounting software. ERP will improve productivity and reduce delays by integrating and analysing vital financial data.
Transparency throughout the board
Every company's most valuable business asset is information and data. Data security and integrity are critical to ensuring that all corporate data is processed and accessed by the appropriate and trustworthy individuals. ERP software will not only keep your data safe, but it will also limit access to only those who are permitted. Strategic information can now be stored in one location, but it can only be updated by one or more authorised individuals. As a result, ERP delivers transparency throughout a company's departments.
Redundancies are eliminated
One of the most serious issues with a non-centralized data management system is data redundancy. Data that has been repeated twice or more is referred to as redundant data. This might lead to misunderstandings and discrepancies in the workplace. For firms with different data storage sites, this is a common issue. This difficulty, however, can be prevented by implementing appropriate ERP software.
Enhance the reporting system
ERP software has several advantages since it improves a company's project reporting method. A firm may compare different functions across several departments and analyse the progress of various initiatives using ERP software. There's no need to send several emails or keep track of spreadsheets any longer. ERP software can help a company's reporting process.
Better Customer Satisfaction
Keeping your customers satisfied while managing your sales and inventory can be a daunting task for a company. This can be more complicated if you have your customer and inventory data housed on different platforms. This could be time taken if you try to report product-related information to your customer. Lacking updated inventory data, this can make your life hell. ERP helps a business in maintaining up-to-date information and also generates a real-time update for all data. This will help your customer in accessing accurate and updated data. This will certainly improve your customer care relationship and will make your customers more loyal to your company.
Data and information from several departments are readily available
Data sharing between departments is a difficult task for businesses. Collecting data from numerous divisions and maintaining it appropriately for the company's benefit is a time-consuming task. However, ERP systems have made this process much easier for businesses. All departments can now manage and access data more easily. This single ERP platform can simply handle and retain data from numerous projects.
Ensure the safety of your data
Data security is critical to an organization's growth and should never be jeopardised. When you choose an ERP software system for your company, data security is not an issue. ERP software improves data security and accuracy by ensuring that each piece of information is consistent.
ERP Provides a Profitable Return on Investment
ERP adoption is a lengthy procedure that might take up to three years in a typical scenario. However, with a Cloud-based ERP solution, you can cut down on time. According to polls, organisations that place a high priority on return on investment (ROI) at the start of an ERP project might see considerable results after a year with a cloud-based ERP solution. Cost reductions, quality improvements, customer happiness, lower personnel numbers, redeployment, and higher market share are all advantages of a cloud-based ERP software.
BenchStep ERP is customizable and adaptable
BenchStep ERP software can be easily adapted to meet the needs of a business, regardless of the operating system or database system in use. BenchStep ERP is not only designed for huge companies; it is also appropriate for small and medium businesses. BenchStep ERP can also be installed in a step-by-step approach, which means that a company does not have to invest a large sum of money right away. This is advantageous for businesses with a limited budget. BenchStep ERP's implementation is at its core, and success hinges on a thorough understanding of business processes, which is available in the software.
It's a difficult process to sift through many options to discover the finest one for your company. This is the ideal opportunity to upgrade your legacy software to an upgraded ERP system. Because ERP software is crucial for managing and boosting your company's productivity. If you are unsure about using ERP software all at once, you can begin with an introduction to ERP and then gradually integrate all departments.
BenchStep ERP software can help you increase your company's productivity. Project management, inventory management, sales & distribution, procurement management, financial management, and HR administration are just a few of the services included in Tranquil ERP software. You can implement these software according to your needs, which will help your company grow and profit.