Workplaces are continuously changing as organisations become more digital. At every level, new processes, technology, and people strategies are being implemented. To make the most use of available resources and infrastructure, legacy processes are being phased out. Such projects, however, can result in significant internal process changes that are difficult to manage.
All of the steps that a company takes to prepare for and support a business transformation are referred to as change management. These include numerous approaches for optimising resources, assigned budgets, and existing project activities. However, change management encompasses not only projects and processes, but also employees and how their jobs are affected. You must prepare, support, and equip your employees to adopt the planned changes, or they will face broad opposition.
Change management initiatives can go considerably more smoothly if you use an enterprise resource planning (ERP) system. Businesses that use ERP software have agile data sharing, which is necessary for change management. These businesses are better prepared to deal with data access and loss concerns during any internal shift or transformation. We'll show you ways ERP software can help you manage change in this article.
3 ways where ERP software bring Change Management
Access to up-to-date information from a single source
A business case for a change endeavour is always backed up by facts. Businesses that prepare effectively by gathering, storing, and disseminating accurate data to all employees are the most likely to succeed in implementing a change effort.
How can BenchStep ERP software assist you?
BenchStep ERP software has a single, shared database that can handle a variety of tasks. Instead of having separate databases for different departments, businesses now have access to an one data source, resulting in increased visibility and streamlined modifications across departments. Change agents—team leads or supervisors in charge of process changes—will be able to make more informed judgments as a result of this.
Improves communication by connecting all divisions
Change management also requires effective communication. The success of change management projects depends on clearly explaining the objective and ramifications of a change. It's only reasonable for employees to be perplexed about how future process changes may affect their current jobs and responsibilities if they don't fully comprehend the changes. Employees should be free to speak openly with change agents about any issues they may have.
What role does ERP software play?
BenchStep ERP software provides a centralized database that isn't tied to any one executive or department. Everyone has access to this information, and all communications can be traced back to a single database. All departments may view the entire system in action and comprehend their exact position and role inside it.
Sales, customer support, production, operations, shipping, and accounting all use BenchStep ERP to ensure that consistent messages are sent across departments. This streamlines inter-departmental work and ensures that all business units communicate effectively during transformation projects.
Protects your data while it is being transformed
Data loss is the most common risk throughout any process change or internal transformation, and the bulk of data loss is attributable to human error. During internal changes, there's also a potential that sensitive data will be duplicated or mistranslated.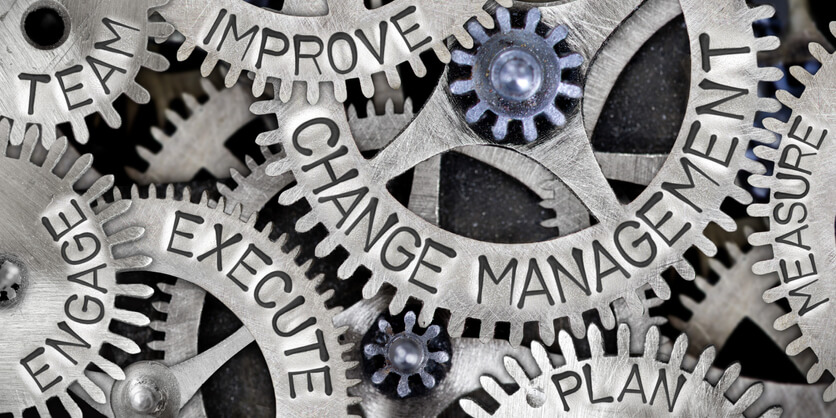 How can BenchStep ERP software assist you?
Only authorised staff can alter or update data with BenchStep ERP software. Access controls based on user roles can be defined by businesses. Only authorised users are allowed to create, update, and close change assignments allocated to different employees in change processes. The software also keeps thorough audit logs to keep track of who changed what data and when. This provides total visibility and ensures that corporate data is kept safe at all times.