Companies that excel at inventory management squeeze maximum profit along with operational efficiency and customer satisfaction and that too from the least quantity of stock. And, as those efficient organisations demonstrate, their efficiently managing inventory is all about data, purchases, reorders, shipping, warehousing, storage, receiving, customer satisfaction, loss prevention, stock turnover, and so on.
To build your products as a business owner, you'll need a number of various parts and stocks. Furthermore, as a small firm, you may not have the funds or the room to purchase significant quantities of raw materials in advance. Inventory management is one of the most challenging difficulties facing small and mid-sized business owners, and getting it right may make or destroy your company.
Fortunately, inventory management systems can provide a lot of this information. Companies that have enterprise resource planning (ERP) with the inventory management module into their systems have a competitive edge. The key competitive advantage, on the other hand, comes from the ability to transmit information in real time between different sectors of their firm.
What is inventory management?
For a moment, let's go back to the beginning and define inventory management. Inventory management, in a nutshell, is the management of inventory and stock. Controlling and managing inventory ordering, storage, and stocking the proper amount of inventory to reduce holding costs and associated waste are all part of it.
If you don't have a good inventory management system in place, you may find yourself dealing with stock emergencies much too frequently, leaving you with a shortage of raw materials to satisfy production demands, which can cost you time and money, cause you to lose clients, and harm your reputation. Getting a grasp on your inventory management will help you avoid problems like these and keep your business running smoothly.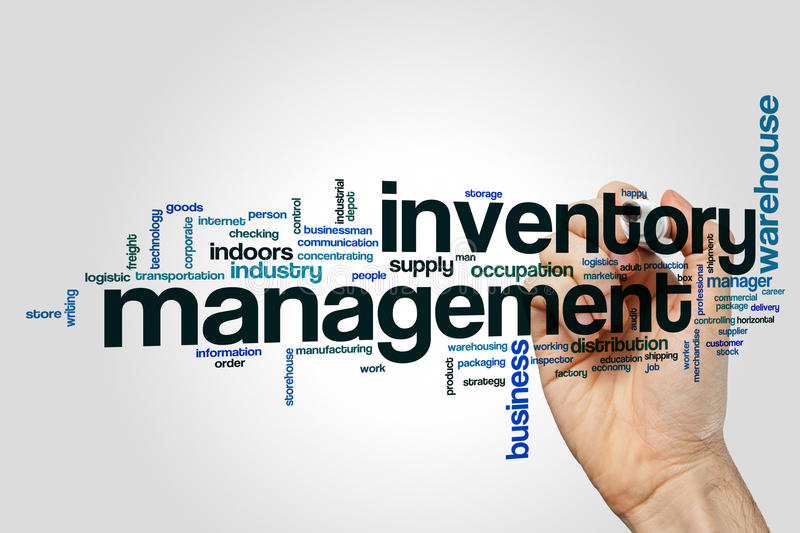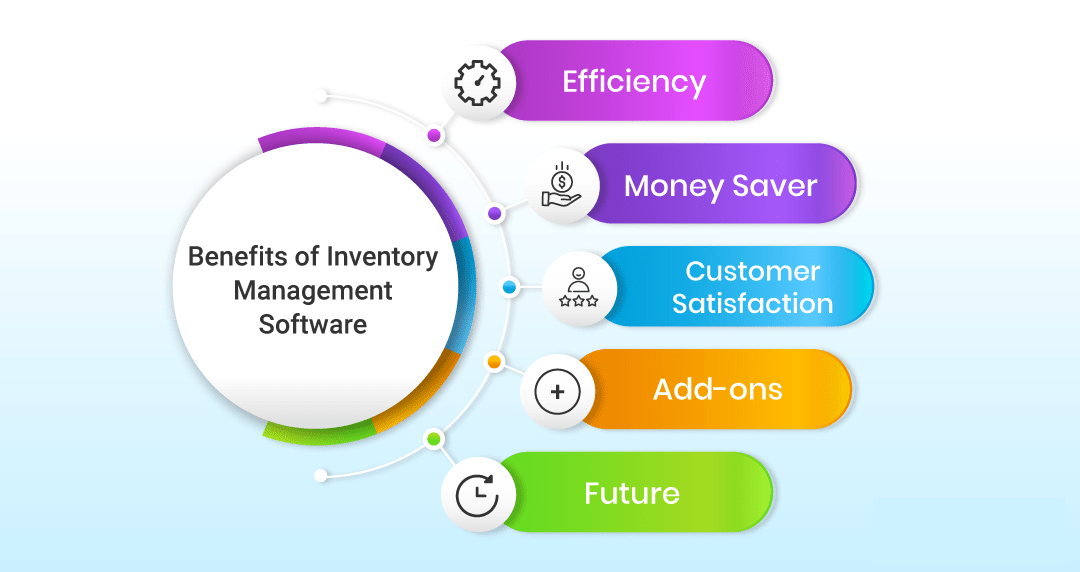 What Are the Benefits of ERP Inventory Management Module?
Your ERP systems use a range of data sources to assist businesses better understand the performance history of various departments, among other things. Organizations utilize this information to make better educated buying decisions and more accurate forecasts in order to fulfil future demand without overstocking.
Inventory management powered by ERP improves supply chain efficiency as well. It can reduce double-handling of commodities and automate daily chores like reordering as a centralised system.
Other advantages of using ERP for inventory management include:
Inventory Management
Knowing what goods you have on hand, sitting on the shelf, is crucial to inventory management. However, an inventory management system by itself will not be able to properly optimize your inventory until it is integrated with the rest of your company.
An ERP connects your inventory management to the rest of your business, making it simple to track inventory across your organisation. An ERP system provides your employees with real-time access to a consolidated inventory database. This allows you to see exactly what you can and can't fulfil, as well as what raw materials you have on hand. It also offers you the assurance that what's in the database matches what's on your shelf, making not just production more efficient, but also financial reporting easier.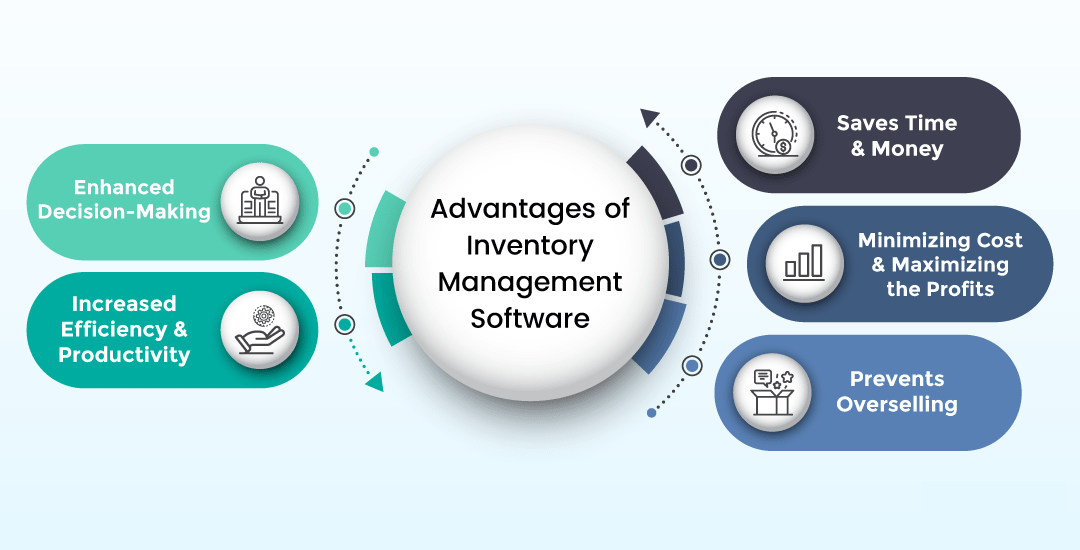 Automation
By removing the time-consuming effort of manually processing inventory management, an ERP system can save you both time and money. Say goodbye to tedious spreadsheet updates and welcome to real-time inventory updates, which means you can spend less time on the time-consuming chore of manual entry and more time on other aspects of your manufacturing company.
An automated inventory management system removes human error and the problems that can arise as a result. Your dashboards will also show you a complete picture of your inventories, giving you improved visibility into your operations. And, with an ERP system, practically everything is automated – even your suppliers' contact information is maintained up to date - providing you more assurance and time to complete the work correctly.
Streamlines the Business Processes
Inventory management that is accurate can assist a manufacturer's overall efficiency. Employees can focus on other duties rather than, say, trying to locate a certain item of inventory. With an ERP system, you can keep track of the inventory you use on each task automatically, allowing you to execute effective production planning because you'll know exactly how much raw material you have on hand and how much you'll need in order to finish a work.
Excess Inventory Forecasting, Restocking, and Management
An ERP system keeps track of sales, purchases, and logistics for you so that you can maintain the appropriate inventory levels for your business. With an ERP, you can benefit from an inventory management system that is in sync with the rest of your operation, making it easier to manage things like long lead-items, as you will be aware of them during the design phase of a project and will have more lead time to order the item and ensure you receive it on time.
Knowing real-time stock levels makes it easier to replenish inventory – an ERP can either automatically renew materials for you or provide a timely notification to your buying manager that products need to be reordered. Manufacturers can face large charges to expedite freight when they desperately need stock if they don't have an ERP notifying them it's time to refill inventory.
Furthermore, having real-time visibility into excess inventory means you may be able to return items rather than occupying shelf space that may be used for something more vital.
Supply chain transparency
When a company can efficiently integrate back-end technologies and interact directly with its partners, it reduces the risk of unpleasant surprises, such as a vital component not arriving on time or being priced more than the product warrants. Order and shipment information can also be synced with integrated ERP systems.
Improved reporting
Accurate inventory data allows decision-makers to fully exploit data-driven insights like top-performing SKUs, landed cost of goods sold (COGS), and sales by location and channel. ERPs provide for personalised reports and, as a result, accurate and usable data, without taking up a lot of time.
Accuracy in counting
Excess inventory, shortages, planned replenishment, obsolete inventory, and indicators like average turnover rate and COGS are all tracked and reported by ERP systems. The system tracks and reports on product transfers through shipping and receiving at the warehouse.
ERP systems help you save money
Efficiency equals cost savings, as any business owner understands. Using an ERP for inventory management to handle many different components of your organisation, rather than paying for separate systems to handle different parts of your business, reduces overall burden and minimises expenses. More jobs out the door are also a result of better inventory management.
Using an ERP inventory management solutions are designed to eliminate human labour by automating and streamlining operations, which all go hand in hand with business growth. Furthermore, ERP systems enable you to collect higher-quality data, which provides you with insights into your organisation that can be used to track performance and plan for expansion.
BenchStep ERP Centralized Inventory Management System to Accelerate your Business
We understand how important inventory and inventory management are for a business to become a profitable company. BenchStep ERP is the one-stop-shop solution for all your inventory management requirements. It helps maintain all the records, manage inventory, add new categories, create reports, and so on. Inventory management is one of the essential aspects that determine an organization's total profitability. With the help of effective inventory management software, you can overcome all inventory issues. BenchStep ERP eliminates inventory tracking mistakes, automates manual processes. It also helps in getting real-time updates and total insight into your inventory data.
What we have in store under Inventory Management
Inventory Category
Manage Products
Vendor Management
Stock Management
Master Category
Product Status Report
Access this link and know more about Inventory Management module of BenchStep ERP https://erp.benchstep.com/
Create a free account and Overcome all the complications of inventory management with the powerful Inventory Management Module