You'll come across two deployment options while looking for the best enterprise resource planning (ERP) software: on-premise and cloud-based. Understanding the distinctions between Cloud ERP and On-Premise ERP, as well as the benefits of each, will help you find the right option for your business needs, regardless of your industry, budget, or operational goals. Since almost all of the top manufacturing ERPs support both cloud and on-premise deployment, you'll have to choose between the two while looking for new software. For you to have a clear understanding between the two ERP, the ERP comparison must be done
What Is a Cloud-Based ERP and How Does It Work?
In a nutshell, cloud-based ERP software, also known as software as a service (SaaS) ERP, is a comprehensive manufacturing software that is hosted on the vendor's servers and accessed using a web browser. On the other hand, on-premise ERPs are locally integrated on your company's servers and PCs, necessitating physical storage and regular maintenance (which can be pricey). On-premise software is often paid for with a hefty, one-time license price, whereas cloud-based software is charged per-user, per-month.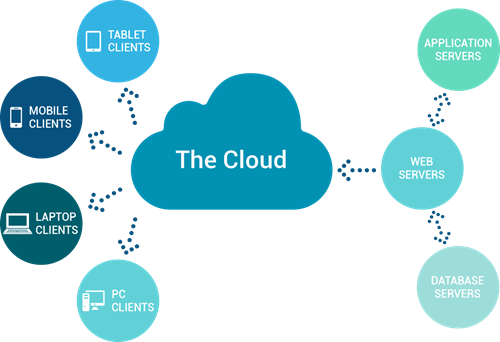 Cloud ERP Software's Top 5 Advantages
It's unsurprising that cloud-based ERP implementation increased by 21% last year, according to a Panorama Consulting research, for the reasons stated above and those listed below.
Here are a few additional reasons why businesses are rushing to adopt cloud-based solutions.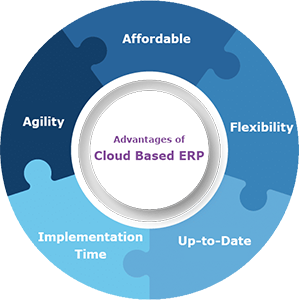 Up-Front Costs That Are More Affordable
Because it does not require any extra server, infrastructure, or hardware, the initial cost of installing cloud ERP software is lower than that of on-premise ERP software. Though perpetual licensing fees mean you'll spend more over time than with an on-premise system, you'll know exactly how much you'll pay and you'll have greater flexibility if your system doesn't fulfil your demands in the long run.
Implementation Time is Reduced
Because these ERPs are web-based and do not require lengthy, space-consuming installations, they are effectively plug-and-play. Almost always, when you activate your license, you'll have immediate access to the platform. It's crucial to note that once you've picked an ERP, you'll still need to spend time on training, customisation, and data transfer, although on the whole, cloud implementation is faster.
More Flexibility and Access
Because of the fact that most cloud-based software is paid via a subscription-based model, it offers more flexibility in terms of growth and access. Need to add more users? Simply upgrade your subscription to include new licenses. No new hardware or installations are needed, even if you just onboarded several new hires. Need to access the software while you're out of the office? Simply pull it up on any browser, mobile or desktop. Cloud services are always a premier choice for teams that need remote access and those that are rapidly scaling.
More Agility
We all know that for a company to be successful in the current digital landscape, agility is a requirement and it is no more an option. When you opt for a cloud-based ERP — or any cloud-based software, for that matter — you get next-level flexibility and analytics. This means you're able to make faster changes in real-time to adapt to the ever-changing needs of your customers, clients or employees. The software itself is agile and constantly evolving (often, without you even noticing), much like your business.
Up-to-Date at All Times
Because cloud ERPs are hosted on the internet, they never need to be updated. Consider this: your Facebook page on your computer never has to be updated, but your Facebook app on your phone does. Changes can be made in real time in the browser, ensuring that you always have the most recent version of the software without the need for time-consuming upgrades.
Improved reporting
Accurate inventory data allows decision-makers to fully exploit data-driven insights like top-performing SKUs, landed cost of goods sold (COGS), and sales by location and channel. ERPs provide for personalised reports and, as a result, accurate and usable data, without taking up a lot of time.
Where to find Best Cloud Based ERP
A cloud-based ERP will meet all of your needs and more for the vast majority of enterprises. And if you don't know where to find the best ERP software that can meet all your business needs then you are at the right platform.
BenchStep ERP is an All in one, Feature-rich Cloud-Based ERP, and One-stop shop solution for all your business requirements. It is Designed specially to deal with the complexities involved in managing the activities in an organization and making the operations Automated, Easier and Faster.
BenchStep ERP provides these major head modules covering all major operations of businesses
HRMS
Project Management
Accounting and Finance
Inventory Management
Sales and Inventory
For detailed features of BenchStep ERP, Click here